Both PlayStation and Xbox players will be getting some exclusive content for Tony Hawk's Pro Skater 5 when it launches later this month.
As previously reported, PlayStation players are getting exclusive skins based on Sackboy from LittleBigPlanet, Sweet Tooth from Twisted Metal, and Ratchet from Ratchet & Clank. A brief video of each of the skins in motion has been released, which you can view below:
Tony Hawk's Pro Skater 5 - PlayStation Exclusive Character Heads
Conversely, Xbox users will gain access to three skins as well, including Cuphead and Mugman from Cuphead, and a character from Sunset Overdrive.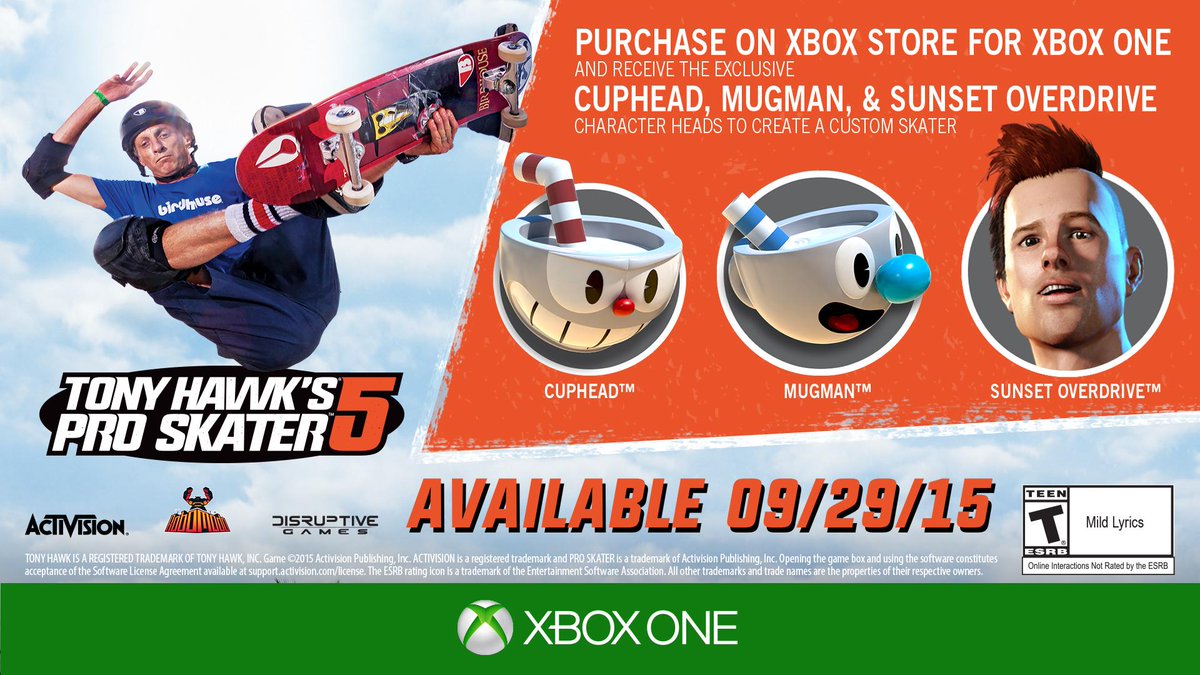 Tony Hawk's Pro Skater 5 is coming to PlayStation 4 and Xbox One on September 29th, and to PlayStation 3 and Xbox 360 on November 10th. For more on the game, check out our preview from this year's E3.