A new stage for Super Smash Bros. for 3DS has been revealed.
As part of the ongoing Pic of the day, which reveals a new image from the upcoming Super Smash Bros. for Wii U and 3DS every day, game director Masahiro Sakurai has revealed that the 3DS version will have a stage based on N's Castle from Pokemon Black and White.
It was confirmed that both the Wii U and 3DS would have exclusive stages that reflect both Nintendo's handheld and console ecosystems, which is why this Pokemon stage is showing up on the handheld version of the game.
Recently, it was revealed that series veteran Captain Falcon and Fire Emblem: Awakening's Robin and Lucina would be coming to newest installment in the Smash Bros. series.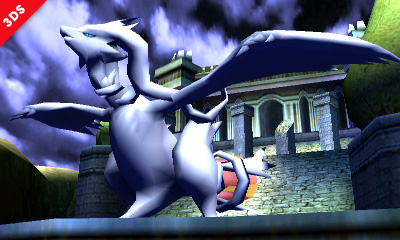 Super Smash Bros. 3DS is coming to the handheld on October 3rd, with the Wii U version expected sometime after. For more on Super Smash Bros., check out our preview from this year's E3.