Nintendo Believes Mario Kart 8 Could Turn Wii U Sales Around
It appears that Nintendo believes that a lot of the Wii U's struggles will be lessened by Mario Kart 8.
Speaking with MCV, Nintendo UK's Mario brand manager Roger Langford talked about how Mario Kart 8's imminent release could help turn the system's poor sales around.
"I certainly feel that Mario Kart 8 can be the catalyst that will broaden Wii U's horizons. It's very important for us that we have a successful launch and continue the promotion throughout the year and beyond."
Langford also detailed how it hopes the Mario Kart 8 Wii U bundle will act as a gateway to the system for potential new adopters.
"That offer lends itself perfectly to those people looking to buy into Wii U," says Langford.

"You pick up the Mario Kart 8 bundle, and you can also download Wii Party U or Nintendo Land if you're getting it for the family, or if you're a Mario fan you can get New Super Mario Bros U. We also cater for more core gamers, as well, with Monster Hunter 3 and The Wonderful 101. We are offering that variety because Mario Kart 8 does attract such a broad demographic."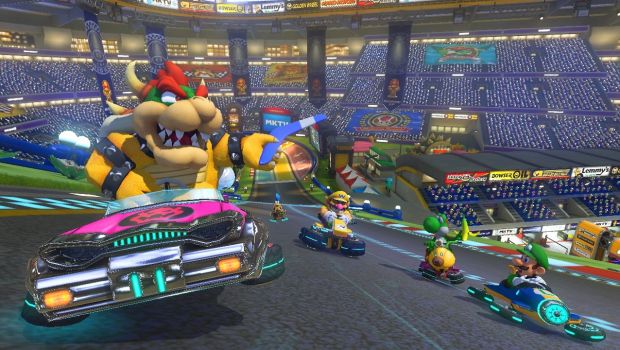 Mario Kart 8 is slated for release on May 30th, exclusively for the Wii U. For more on the latest installment in the kart racing series, check out the Gaming Trend review.