According to the latest issue of Famitsu, New Danganronpa V3 will take place in what sounds like a different universe than past games in the series.
NeoGAF user FluxWaveZ translated parts of Famitsu's scans, which indicate that the "New" in New Danganronpa V3's title represents the introduction of a new cast, setting, and systems, with series mascot Monokuma being the sole thread that ties the game to past Danganronpa games.
Along with these details, Famitsu also featured some of the first in-game screenshots of New Danganronpa V3, which shows three characters from the game's cast.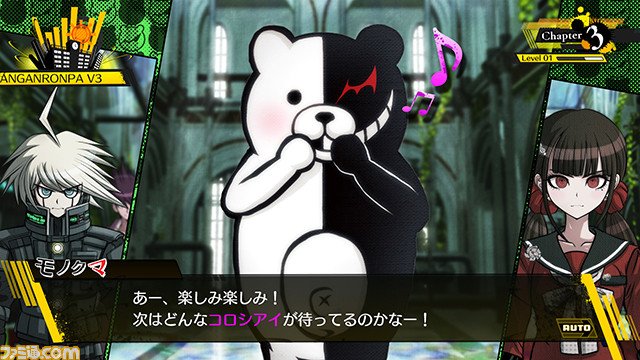 New Danganronpa V3 was announced at Tokyo Game Show earlier this year, and is coming to PlayStation 4 and PlayStation Vita. Developer Spike Chunsoft is holding a dedicated Danganronpa event in Tokyo on December 2nd, where new information on New Danganronpa V3 is expected to be revealed.
For more on the series, check out Gaming Trend's review of Danganronpa Another Episode: Ultra Despair Girls.