Though the elusive NES Classic only comes with 30 pre-installed NES games, this hasn't stopped modders from trying to break open the Nintendo system emulator and get more games on it. Yesterday, hackers revealed how they've managed to upload up to 30 extra games onto the system via USB. Today, one hacker found more than empty game space on their modded system.
According to Twitter user Bakueikozo, what appears to be a hidden message from a Nintendo programmer appeared while he/she was modding a Famicom Mini — the Japanese counterpart to North America's NES Classic.
The message reads as follows:
This is the hanafuda captain speaking. Launching emulation in 3…2…1. Many efforts, tears and countless hours have been put into this jewel. So, please keep this place tidied up and don't break everything! Cheers, the hanafuda captain.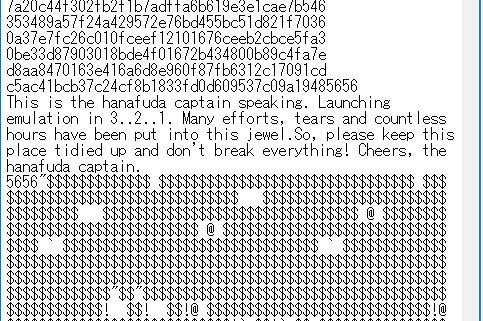 "Hanafuda Captain" is almost certainly a reference to Nintendo's history in selling Japanese hanafuda cards in the years prior to its ventures in video games.
A similar message has yet to be found in the NES Classic mini, though no doubt modders will find it if one exists.