The latest issue of Famitsu has the first look at Danganronpa 3: The End of Hope's Peak Academy's cast, as well as some new images of returning characters.
Higher resolution scans of the issue are sure to surface within the week, but for now this is the only image we have of 12 new characters who will appear in the anime, all of which are members of the Future Foundation organization, according to fan translations.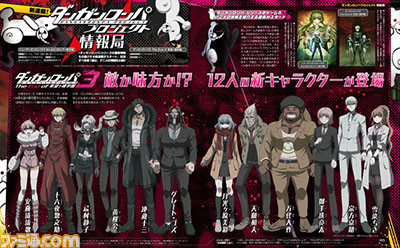 Along with these 12 Future Foundation members, Famitsu also shows returning characters Makato Naegi, Kyoko Kirigiri, Aoi Asahina, and Yasuhiro Hagakure in their new outfits, and also hints at the return of Monomi from Danganronpa 2.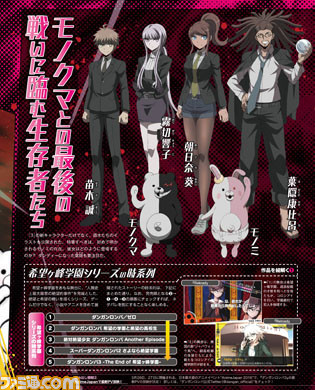 Spike Chunsoft will be revealing new footage of Danganronpa 3 at the Anime Japan expo later this week. While the anime will act as a direct sequel to Danganronpa 2, the next visual novel in the series, New Danganronpa V3, will introduce a new story and setting.
Developer Spike Chunsoft is in the process of bringing the Danganronpa games to Steam, with Danganronpa 2 coming to the platform next month.
For more on the series, check out our thoughts on the PC port of the first game.