Assassin's Creed: Unity's patch is now live, and it is absurdly huge.
The patch comes in at roughly 6.7 GB in size (around twice as much space as one episode of TellTale's Game of Thrones or Tales from the Borderlands takes up, both of which run very well with minimal patching), which Ubisoft primarily attributes to altering of the game's depiction of Paris for better performance.
Ubisoft gives an overview of the patch's fixes with the following:
• Performance & Stability: Frame rate drops, game crashes, lost progression
• Gameplay: Navigation, lock picking chests
• Online: Connectivity, matchmaking, companion app
More extensive patch notes can be found on Ubisoft's forums.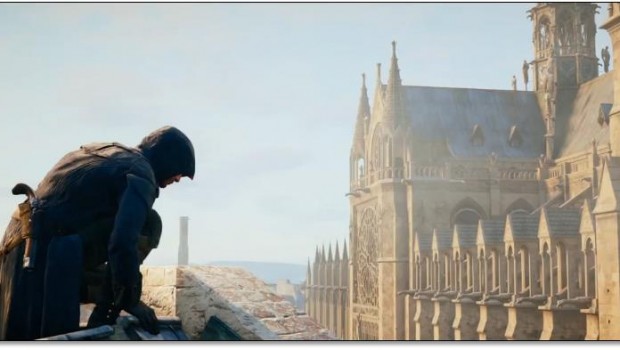 The patch is available now for PlayStation 4 and Xbox One players, while PC players will be getting the update sometime within the week.
For more on Assassin's Creed: Unity, check out the Gaming Trend review.