So this morning I wake up for work, as I head out I get my cell phone only to realize it's not charged. So I bring my charger with me. I head off to work and about 5 miles from my exit, there's a nice traffic jam. Great now I'm late. As I approach the accident all I see is glass and no cars. I think wtf, where's the cars? I get to work, do some stuff, and remember to plug in my phone. Turn it on, and notice I have a voicemail and a Text Message waiting for me to see. I listen to the voicemail, and it's my dad telling my that mom got in a car accident. I haven't been near my phone since last night, so I'm thinking, crap this could be from last night.
Turns out it was the accident that I drove passed.
Dad is in SoCal, so I go to check on her. Her foot is hurting and think that it's broken. Some dude pulled in front of her going in a slower speed. Mom didn't see him at all, and rear ended him. My mom drives a VW bug (2005) and he was driving a 90's civic.
Here's her car...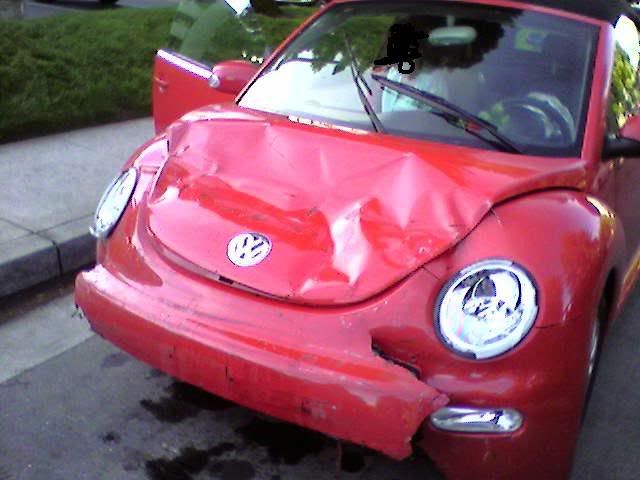 here's his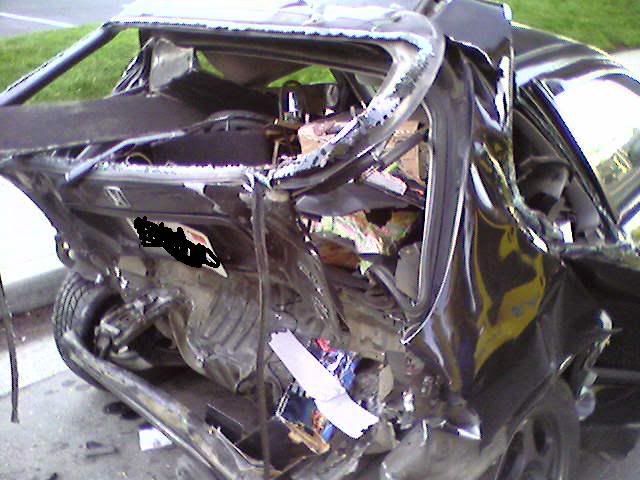 Never knew a plastic car can do that amount of damage
The freeway crew told my mom that the other driver told them that he fell asleep. I asked mom if she told the officer that, she didn't so, I found the officer and made him aware of that.
Then I took her to the hospital. But first she needed to use the bathroom. That was a fun experience
Took her to the hospital, got xrayed, and found out it was only a sprain.
Drove her to the pharmacy by her house, picked up the medication, and somehow lost my cell phone between the ER and the Rx, and nobody has turned it in. So now I'm out $200 and I can't cancel the contract without penalty.
Had a hell of a time getting her to the house, every entrance to her home has stairs.
So from 6:30am to 4:30 I was being a good son and looking after her. I never knew how much work it is to go see the ER.