Quote from: forgeforsaken on June 26, 2016, 09:52:20 PM
Quote from: Zinfan on June 26, 2016, 08:43:26 PM
Reading reports that Blizzard is going to nerf Toblorone on the consoles by decreasing turret damage by 30%. Shame really as we may not see many more Plays of the Game like this one.
https://youtu.be/DiMJ-s4T16M
I don't think damage is the problem as much as it's speed of target acquisition and target lock.
This is proven out on the PC as Torb's are not that big an issue when going against them using a keyboard and mouse and no damage nerf for them on the PC. I'd say it's mostly how long it takes controllers to target the turret vs the mouse so maybe Bliz will refine the nerf in the future.
Overbuff runs stats for Overwatch, here are the defense hero stats for all three platforms.
PC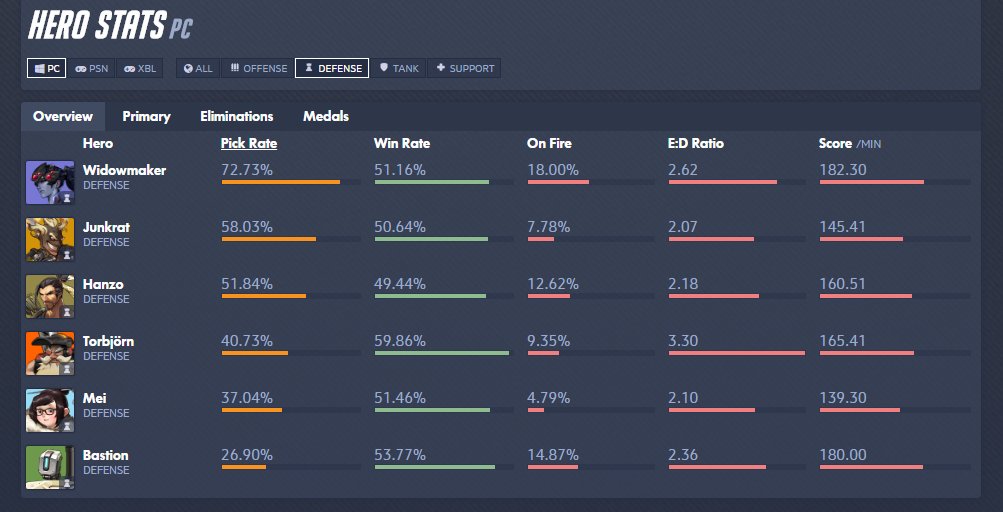 PS4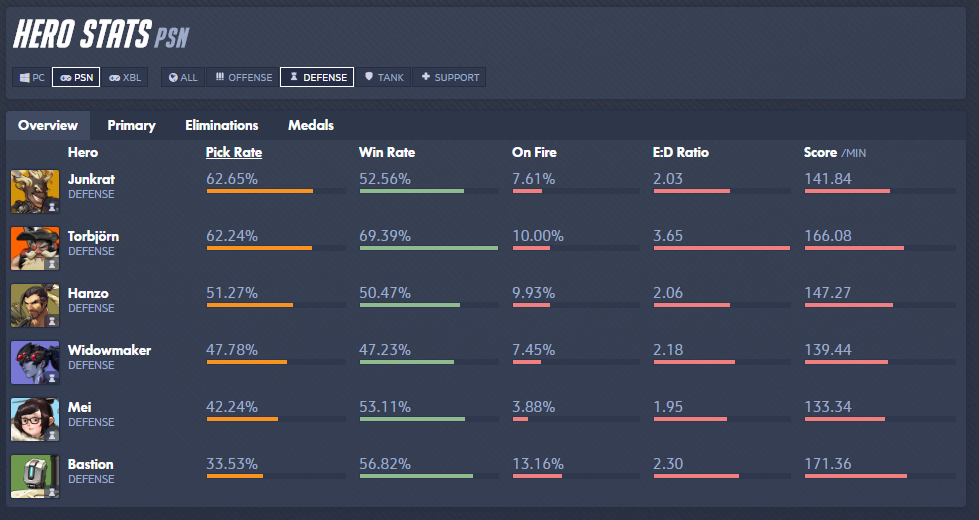 XB1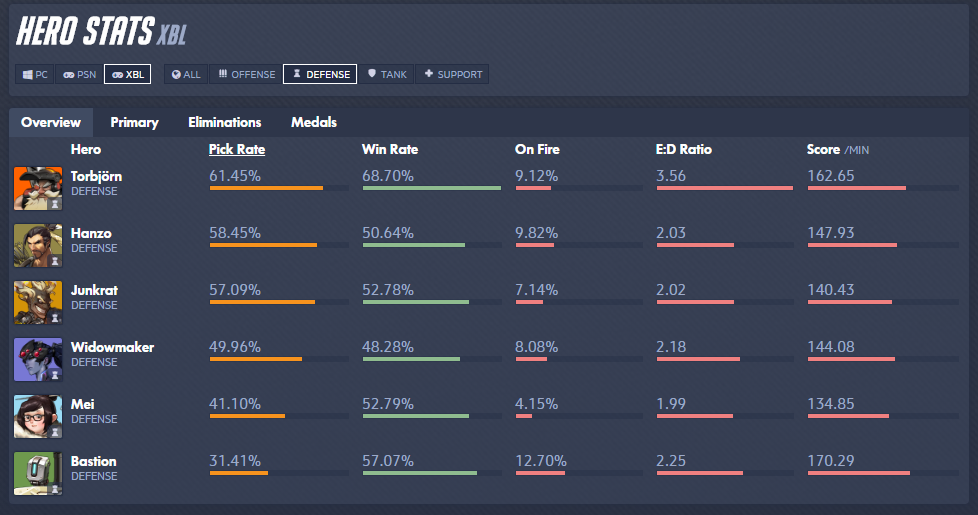 A quick look shows Torb's pick rate is 20% higher on consoles and his win rate is 10% higher. I also noticed how much higher the selection rate is for widowmaker on PC vs consoles. I will take a look to see what Mcree's rate was on pc vs console.