CAT5 is WAY cheap.
100foot CAT5 $11.25 x ?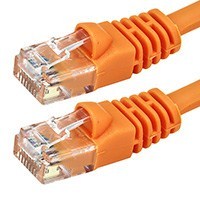 keystone wall-plate $1.00 x 2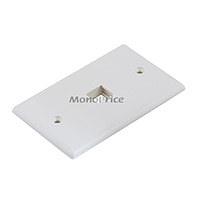 tool-less keystone RJ45 male adapter $2.00 x 2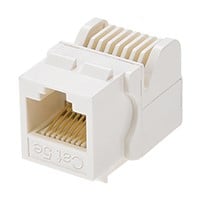 Steps :
Cut off the ends of the 100ft cable
Run the cable through the walls / ceilings (you may need a drill and a wall-fish to do this).
Make sure each point at which the cable leaves the wall is asthetically pleasing. (or if you opt to only need ONE plate and the other is not being mounted in the plate then don't cut that end off, just plug it into the router)
Use wire-cutters to cut through JUST the outside sleeve on the cut end(s). Note: ANY nick or damage to the twisted pair means you cut back to behind the damage and try again).
separate enough of the twisted pairs to work with them.
Shove em in the color-coded toolless crowns. (or you could use the
crunch-down type
. You do NOT need to strip each of the 8 cables inside. (referred to as the 4 twisted pairs).
Finally, mount the keystones onto the plate(s), and fasten it to the wall over the hole.
Like I mentioned above, you may need wall fishing tools, such as fish tape.
The only reason you'd need crimping tools was if you were working with CAT5 without the male RJ45 ends. If this is the case, it's 9.15 from monoprice.com, and another couple of bucks for the ends.