Quote from: Scraper on February 22, 2016, 04:42:03 PM
Quote from: Suitably Ironic Moniker on February 21, 2016, 02:41:21 PM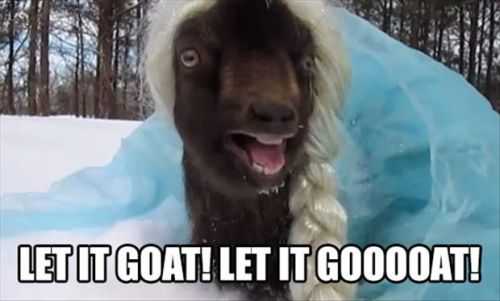 I let it goat when I saw that Bullwinkle is like a pit bull with a bone in his mouth on this issue. No sense derailing any further.
Also, I still haven't seen Deadpool. I'm thinking about taking the kids, does anyone know if this is appropriate for a 6 year old?
I would say 6 and 3/4 at least... then bring ear plugs and an eye mask...