Quote from: "Jancelot"
Coming from a happy iPod owner and officially-jealous-of-your-Shuffle person I still thought this was very funny (especially after dealing with people who work at the Apple stores). Apple's marketing team is certainly top-notch and this is a fun poke at its effectiveness.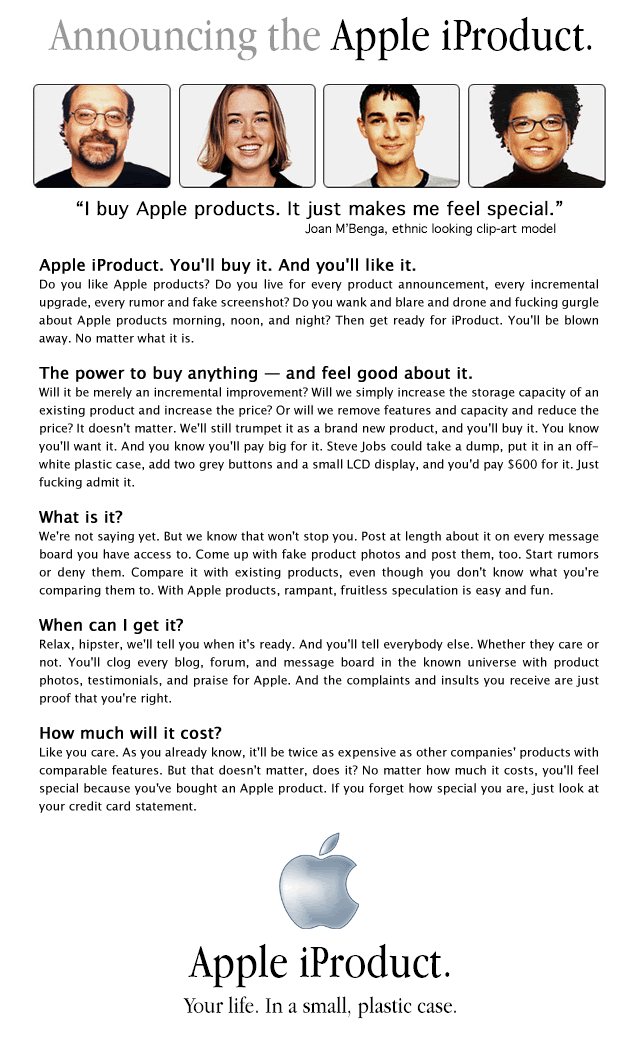 Yeah, I've seen that. It's pretty clever. Though it'd be more clever if they used the right typeface for the Apple logo.